Dunkerque Kursaal  tries permanently to improve its environmental, economic, social and societal performances. It seems important to us to take into account the impacts of our activities on society and on the environment, by :
Respecting the Quality and Sustainable Development charter from France Congres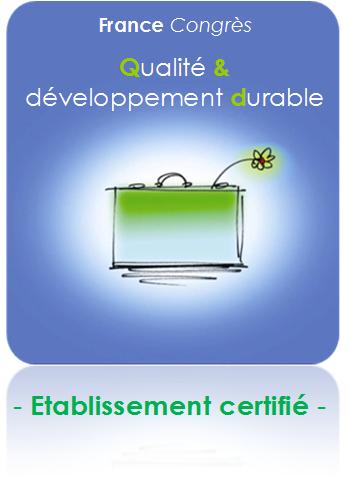 Congress center certificated in 2014
More information :
www.france-congres-evenements.org
---
Using renewable energy 

Dunkerque Kursaal buys 100 % of electricity produced from renewable sources of energy and so makes a commitment in favour of the environment.
---
Having an eco-sustainable dimension in the Congress Center
Use of low energy  bulbs, recycling of rainwater, reduction / optimization of the congress participants' travels...
---
Applying a commitment in favour of eco-events
Developed by the Communauté Urbaine from Dunkirk and handed to all of our customers, this memento suggests a whole series of simple and concrete actions setting up to aim towards an eco-event.